How can I change the password for my account?
From help.pananames.com
You are able to access and change your password account in two ways:
1) In the upper right corner next to your name you will see an arrow, click on it and press on "Profile"



2) Press on "Profiles" and then on "Account"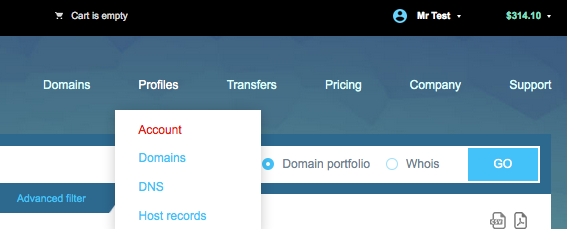 In this section you are able to Edit Profile, Change Password, Change Email and Request Limit Increase.
In the sub-section "Change Password", you are able to change your password.
What you need to do is to enter your current and new password, then to repeat your new password and press "save".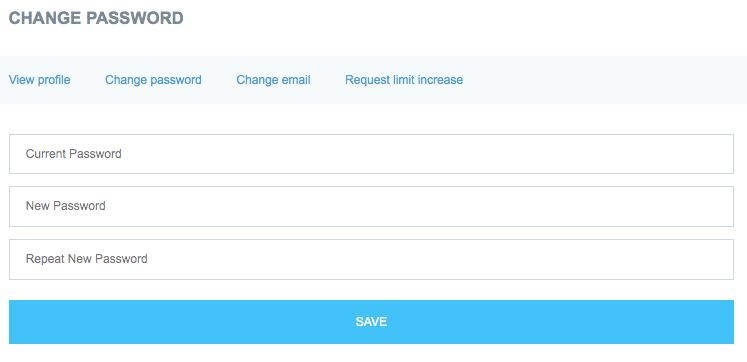 Email will be send to your email box to inform you about the changes made.
If you would like also to change the profile information, please see the page How can I change my profile (account) information? for more details.