What is Whitelist IP and how to login into my account with it?
From help.pananames.com
You can edit a list of IP addresses from which you will be able to access your account. With Whitelist feature enabled, it will not be possible to login into your account from IP that is not on the list.
You can enable this feature by visiting the "Security" section of your customer account at the following link:
https://domains.pananames.com/profile/security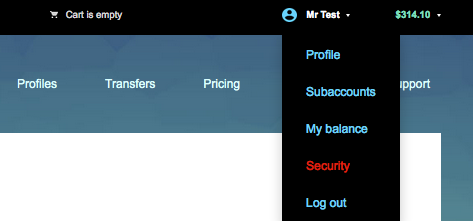 Tick the "Allow connection only from following IPs" feature and edit the IP addresses which you wish to use for accessing your account in the field below.
Press "Save" to save the settings.
Next time you log into your account, our system will automatically check your IP address.